Our Impact
Because there are so few venues and options in university settings for people from different disciplines to engage with each other, The Center for Science and Society demonstrates impact by the sheer act of bringing people together from different disciplines to engage in substantive interdisciplinary research, projects, and dialogue.
Below are stories from people who have participated in the Center's activities. They attest to the myriad ways that our activities have created new insights and partnerships.
Ben Mylius, PhD student in Political Science, was awarded a seed grant in 2017 and a follow-up grant in 2018 to organize a student-led discussion group entitled Ecosalon!
Ecosalon! gives environmental scientists, ecologists, economists, and philosophers the chance to meet. Together, they share new theories, concepts, and increase their ability to read and converse in more sophisticated ways across departmental divides.
Read the full article and learn more about how Ben is breaking down academic silos at Columbia.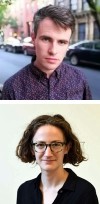 Research Cluster Spotlight: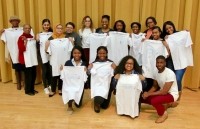 The Research Cluster on Science and Objectivity, the first and only program of its kind at Columbia University, gives undergraduates the opportunity to develop courses that combine interdisciplinary studies and service learning. It is an opportunity for students to advocate for and fill a need they believe is missing in their education.
Public Outreach Spotlight: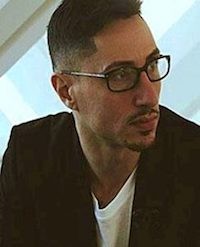 Christopher Medina-Kirchner's project, Formerly Incarcerated Reintegration Science Training (FIRST) Program, will train formerly incarcerated students to address social justice issues through interdisciplinary scientific research. 
Formerly incarcerated mentors are available to help guide projects, develop career goals, construct professional networks, and simply provide advice and encouragement. 
Read the full article to learn how this public outreach grant project creates community, stability, and interdisciplinary skills for formerly incarcerated students.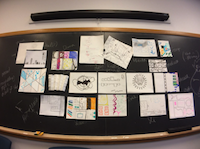 Presidential Scholars in Society and Neuroscience Matteo Farinella and Lan Li the hosted Science and Storytelling: Visual Narratives Workshop, which explored the intersection of visualization and storytelling. 
Attended by undergraduate and graduate students as well as researchers and staff from across University departments, participants created an informal space where people felt comfortable to challenge themselves, test new tools/techniques and receive feedback from people working in other fields.
Read the full article to learn more about how the group developed their own visual communication projects. 
Additional Spotlight Stories