Public Outreach Spotlight: Christopher Medina-Kirchner
2017-2018 has been a busy and successful academic year for the Center for Science and Society. This summer, we are producing a short newsletter series to celebrate and share all that we have accomplished! We hope you enjoyed our first issue on seed grants and our news article about Awardee Ben Mylius. Our second issue highlighted the Research Cluster for Science and Subjectivity (RCSS) and our news article featured RCCS undergraduate students Neci Whye and Ewoma Ogbaudu who created the course "Marginalization in Medicine."
In this third issue, you learn about our first cycle of public outreach grants. CSS awarded four grants to Columbia and Barnard affiliates working on projects that help to increase public understanding and/or address societal concerns surrounding science, technology, or medicine. Hear more from Awardee Christopher Medina-Kirchner below and view our news article announcing the other public outreach projects.
---
Project Inspiration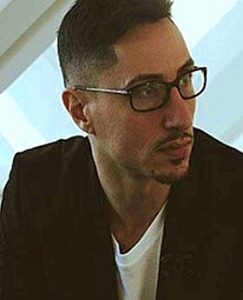 I am currently a PhD student in Columbia's Psychology Department. However, my past would not necessarily lead you to think this achievement would be part of my journey. See, I have been in prison. I pursued an academic path upon release because my felony conviction prevented me from obtaining meaningful employment. School became the only viable option for a decent life. Unfortunately, my excitement after gaining acceptance into the University of Wisconsin-Milwaukee was cut short when I was denied campus housing due to my record. To make matters worse, when trying to make friends on campus, the chunky electronic ankle monitor seemed to make people suspicious of me. I felt like a social pariah bearing a life sentence that transcended the prison walls.
Campus life was distressing until my acceptance into the University of Wisconsin's McNair Scholars program. This program prepares underrepresented students for doctoral studies through involvement in scientific research. Since the program provided a cost of living stipend, I no longer had to spend hours applying for jobs only to be rejected because of my record. This allowed me to spend my time studying with fellow McNair Scholars. I met and bonded with another formerly incarcerated student. I finally found a campus community and had the emotional support I needed to thrive academically.
McNair Scholars represent a variety of disciplines. Through our discussions, I explored multiple perspectives and discovered the value of interdisciplinary collaboration and thinking. It became clear to me that when a student's point of view is rooted in only one discipline aspects of a topic may be overlooked. By combining viewpoints, topics can be discussed on multiple levels, leading to a deeper understanding than could be achieved with a narrower approach. Through my newfound sense of community, financial stability, and interdisciplinary research skills, I prospered in my undergraduate studies, eventually gaining acceptance to Columbia's Psychology PhD program. If other formerly incarcerated students were afforded similar opportunities to the McNair Scholars program, they too would thrive academically. Filling this need, I designed a science research program similar to McNair, but uniquely dedicated to meeting the needs of formerly incarcerated students.
The Project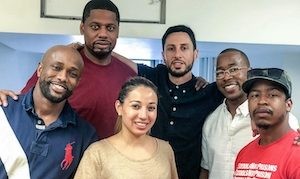 The Formerly Incarcerated Reintegration Science Training (FIRST) program helps integrate formerly incarcerated students into graduate school. This is accomplished by providing a sense of community to program participants while they are trained to conduct scientific research and prepare for a career in academia. Although participants come from diverse fields, all research projects have a social justice focus.
While in the program, participants are provided with a multitude of resources and mechanisms to assist in their professional development. Formerly incarcerated mentors help students design their projects, develop career goals, build professional networks, while also providing advice and encouragement. Weekly workshops help participants improve their research and writing skills. As an incentive for completing the program, stipends are provided. Finally, participants will present their research at the FIRST Annual Program Symposium, gaining valuable experience in science dissemination.
Impact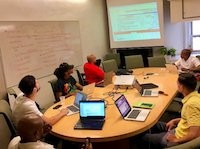 I am incredibly grateful for the funding provided by the Center for Science and Society. Without this, the FIRST program would not be possible. I'm sure there are other formerly incarcerated students currently experiencing struggles similar to those I had. By providing community and a clear pathway to graduate school, we can drastically improve their lives.
Although this program was designed for the formerly incarcerated, it could be expanded to individuals currently in prison. Prisoners could start graduate school immediately upon release, creating a prison to graduate school pipeline. Furthermore, by increasing the representation and successes of formerly incarcerated individuals on campus, we can create a more inclusive university environment for the ones already there. I'm also excited at the possibility of research collaborations amongst the program participants. They come from various backgrounds including social work, communication, social psychology, and neuropsychopharmacology. Each project will be informed by perspectives from multiple disciplines.
If you would like provide support or have suggestions for the FIRST program, please don't hesitate to contact me at [email protected].
---
Christopher Medina-Kirchner is a doctoral student in the Neuropsychopharmacology Lab exploring how misinformation about the neurological effects of drug use contributes to mass incarceration.
Interested in supporting Christopher or our other fantastic public outreach grant awardees? Visit our donation page or feel free to contact us.