A New Focus for the Environmental Sciences and Humanities Research Cluster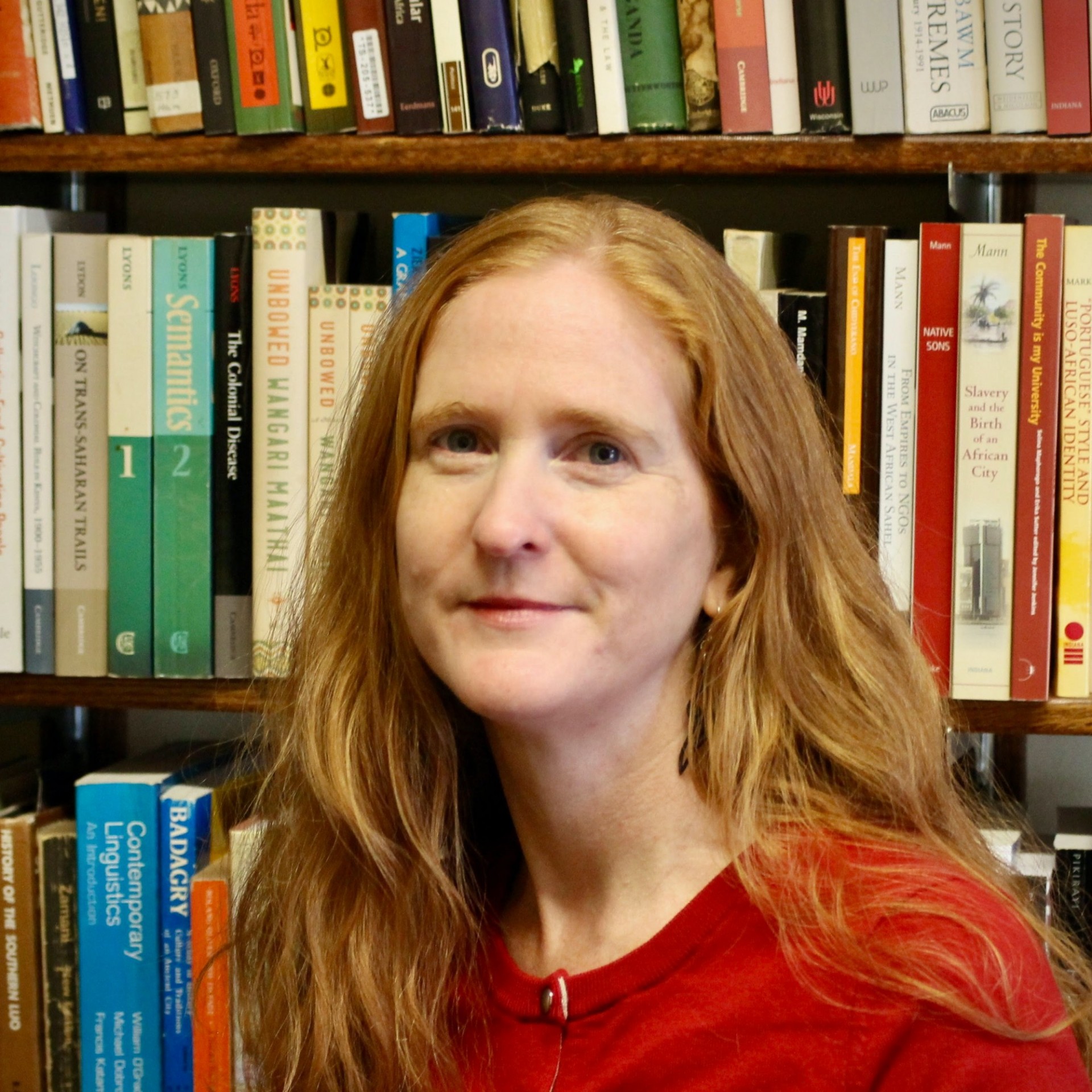 Climate change is arguably the biggest threat to the planet and to current and future generations. While the effects of climate change can be both regional and global, they are not felt equally. Indigenous, marginalized, and minority communities across the world are often the most at risk. The Center's Environmental Sciences and Humanities Research Cluster strives to bring together scholars in the sciences, economics, history, literary studies, and more to understand and combat the consequences of the climate crisis using an interdisciplinary approach. 
In 2021, the cluster will focus on the history and impact of climate change in Africa, Latin America, Indigenous North America, and South Asia. Spearheading this focus is new cluster leader Rhiannon Stephens. An Associate Professor of History at Columbia University, Stephens specializes in the history of East Africa from the first millennium CE through the twentieth century. 
We spoke with Stephens about her academic background and goals for the research cluster, including a spring 2021 reading group open to students, postdoctoral scholars, and faculty at Columbia. 
The first meeting will take place on February 23 at 4PM, with this month's readings focused on the agroecological history of Mexico; registration is required. 
As an undergraduate student in London, I studied Swahili and African History. Because Swahili serves as a lingua franca across East Africa, the combination meant that I learned a lot about the region's culture and history. I also spent the equivalent of my junior year in Tanzania—both at what is now the State University of Zanzibar and at the University of Dar es Salaam. And while I move inland to Uganda in terms of my research I have never looked back in terms of my interest in the region and its remarkable history.
East Africa has a complex climate system with a high degree of variation across the region, especially from the coast to the interior and from north to south. This means that while some historical climate events have been region-wide, many others have been more localized. At times, East African communities have dealt with periods of higher and more reliable rains that, for example, allowed farmers to expand into new lands or pastoralists to expand their herds. At other times, communities have faced periods of prolonged aridity, such as the multi-decadal drought that spanned the end of the 18th and start of the 19th century. There was no single response to this kind of event. Some communities faced the loss of entire herds of livestock and turned to agricultural communities for refuge and sustenance. Others had forms of subsistence that could adapt to the new conditions. Politically, some were able to consolidate power in times of crisis, while others saw the collapse of their authority.
Climate change affects all aspects of life and so understanding its social, cultural, political, and economic implications is critical to successfully combating it. From a historical perspective, understanding both how the climate has changed in the past and the different ways communities responded to those changes—whether it intensified or mitigated inequalities, for example—deepens our understanding of the past and gives us insight into the future. This cannot be achieved outside of an interdisciplinary approach.
Historians and climate scientists have increasingly been talking to each other to better understand both how historical evidence can improve our knowledge of past climate change and how higher resolution paleo-climate data can inform our understanding of history. This work has focused primarily on Europe and North America, and also East Asia. In large part, this is a result of the more ready availability of data. The idea of the reading group is to start conversations that may turn into collaborations for places for which either the historical data takes forms other than a written archive or where the paleo-climate data is perhaps less straightforward. Some of these places are those that are bearing the brunt of anthropogenic climate change already and yet we still know too little about how communities there have responded to past climate challenges.
I am especially interested in how creative writing, and fiction in particular, can help us imagine and understand the reality of climate change and its implication for society, but also to help us imagine—and thus hopefully help bring about—a world in which we have taken action to mitigate anthropogenic climate change.
I am most looking forward to facilitating and participating in conversations with colleagues from the sciences and humanities on the complex and urgent question of climate change.