Bringing Outer Space to Local Classrooms
Undergraduate students who look towards the sky can find a terrestrial home with the Columbia Space Initiative (CSI). CSI hosts several technical projects throughout the year open to Columbia students, including building a lunar mining robot, rockets, and low-orbit satellites. Additionally, they host outreach programs for pre-college students in New York and beyond, with a special emphasis on those in underrepresented and underserved areas. This year, CSI is continuing that mission with the help of a Center for Science and Society Public Outreach Grant. We spoke to Kathryn Lampo, the CSI Outreach Lead, to hear more about their work.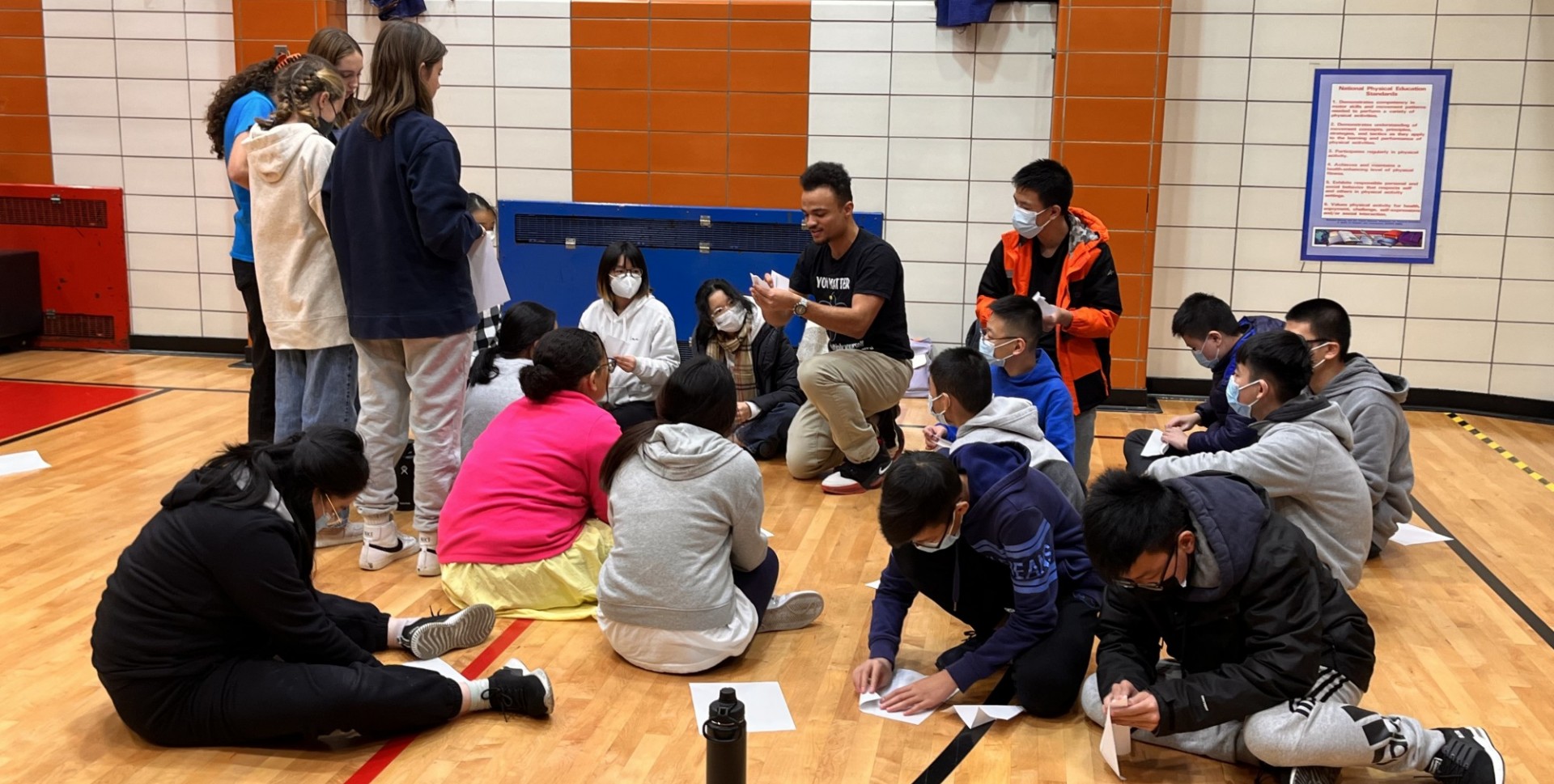 Our team is focused on educational outreach in the greater New York community. We work primarily with middle and high school students to spark interest in STEM and space topics. This includes a variety of programming, including direct instruction and activities, digital curriculum, and museum visits. This year, we're also facilitating a rocketry project where students will have the opportunity to build and launch model rockets with the help of CSI engineers.
Our primary partnership is with Sophie Gerson Healthy Youth (SGHY), a local non-profit that works with underserved middle schools in New York. SGHY has made many of our programs possible, facilitating the connection between our volunteers and the schools we visit. In the past, we've also volunteered with the Girl Scouts, Intrepid Museum, and Columbia University Educational Outreach (formerly CU Splash).
To date, CSS Public Outreach Grant funds have allowed us to purchase a few vital materials for our outreach programming. One of the most popular middle-school activities we facilitate is a lesson on aerodynamics paired with a paper airplane building contest. CSS funds allowed us to purchase a portable projector for these programs, as well as a drone to act as a paper airplane target, which has been a hit amongst students. We have also purchased a telescope for use in both on-campus and off-campus programming, and will use additional funds to cover material and technology costs as needed.
We think that a robust pre-college science education is crucial to promoting curiosity, analytical thinking, and problem-solving skills in young students. We also believe that access to science education is of utmost importance, because students that are exposed to STEM early on are far more likely to pursue it later in life. Working with underrepresented students in underserved communities is critical to ensuring that everyone feels like they have a place in STEM fields, and CSI is proud to share our love of space with the next generation of scientists and engineers.
Checking out our website or Instagram is a great place to start! While many of our projects are engineering or STEM-centric, we also have several non-technical endeavors (including our outreach efforts), and we welcome space enthusiasts of all majors and backgrounds. For further questions, feel free to reach out to us at [email protected].