Life at the End of Life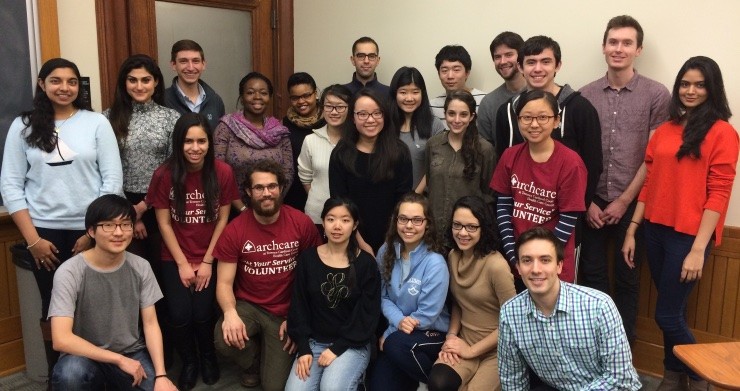 When you imagine a college classroom, you might picture rows of student-filled desks with a professor lecturing at the front, all confined within the four walls of a campus building. However, the Center's Research Cluster for Science and Subjectivity (RCSS) challenges that tradition with the course Life at the End of Life: Palliative Care and Service. What distinguishes this class is its reach. For at least four hours a week, students volunteer at Terence Cardinal Cooke Health Care Center (TCC), a nursing home facility in East Harlem. They undertake traditional volunteer duties (like assisting in group activities or transporting residents), but half their time at TCC is spent with a hospice companion, with whom students are matched based on their backgrounds, experiences, and personalities. 
Another aspect that makes the course Life at the End of Life (LATEOL) so unique is the origins of its structure. Created by a professor (Robert Pollack) and an undergraduate student (Tess Cersonsky), the class allows room for both service to the community and self-reflection. For most of the seven years the course has been offered, Craig Blinderman (Associate Professor of Medicine and Director of the Adult Palliative Medicine Service at Columbia University Medical Center) has been the instructor. Yet, the class continues to be a partially student-run endeavor, with teaching assistant Jocelyn Chen (Columbia Engineering '23) co-organizing the seminars and discussion sections. We spoke with Blinderman and Chen about Life at the End of Life to learn more about the significance of students' learning experiences throughout this course.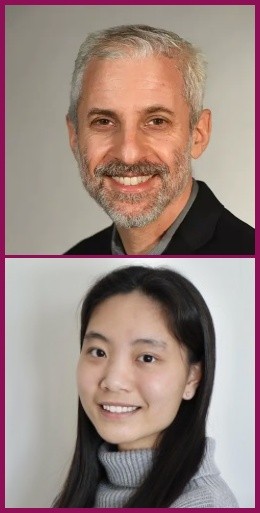 The seminar portion of the course prepares students to think critically about current issues in end-of-life care via readings on medicine and health, as well as spirituality, ethics, social work, geriatrics, and the psychology around caregiving. "The readings tend to reflect a wide range of authors and disciplines to really try to provide a full spectrum of how we can approach caregiving with individuals who are nearing the end of their lives," Blinderman says. This full range, he says, also comes from the interdisciplinary guest speakers both inside and outside the university that join the class every week, including chaplains, physicians, and social workers. There are also biweekly reflection sessions, in which students participate in guided discussions with the TA about issues that they are thinking about that connect to both their experiences at TCC and the course readings. "Its goal is to foster a discussion on how science and medicine play into our perspectives on patient experiences at the end of life as well as those around them," Chen says. Over the years, students have come up with small projects to assist their companions or to provide additional education, therapy, or entertainment activities for the patients. These have included dance showcases, music and art therapy programs, small research studies, and helping their companions to document their life histories. 
Everyone involved with the course agrees that the education students receive from the experience extends well beyond the classroom. "There's only so much that you can learn indirectly and while that is valuable, there is so much more to be learned from working with patients directly and so combining these two, our students often find themselves able to apply the ideas we discussed in class," Chen explains. Students gain the experience of discussing topics of pain and death with people afflicted by end of life illnesses, as the patients gain the comfort and care from an additional advocate within the healthcare system. Blinderman notes that participating in the daily life of hospice patients is especially helpful for those students interested in healthcare careers. "Having that experience of being in a nursing home or working with patients or residents allows the student to have this lived experience that then we can use to reflect …so to me it wouldn't be the same course just look at it in an abstract way or in a theoretical way, like this is what aging is like in the United States, this is what disability is like, this is what some of the ethical issues are around caregiving," notes Blinderman.
During discussion sections, students often reflect on how volunteering at TCC gives them immediate exposure to the challenges that arise in caregiving, whether that be through institutional barriers, systemic racism, or just small miscommunications to give them a better sense of how to engage in the medical world early on.
Life at the End of Life is just one of many CSS-sponsored courses. With registration open now, visit the Center's interdisciplinary courses listing for more classes like this one.