2020 Presidential Scholars Announced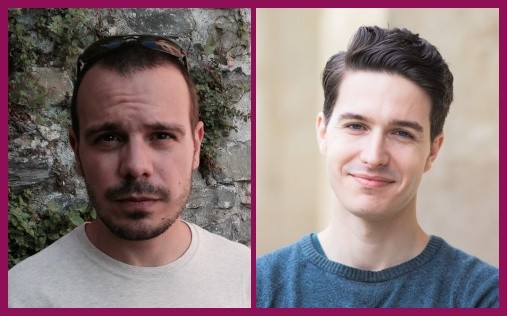 This July, the Presidential Scholars in Society and Neuroscience program will welcome its sixth cohort of Presidential Scholars. The two incoming postdoctoral scholars were selected from a highly competitive pool of more than 100 applicants from a variety of backgrounds and fields of research. Scholars were selected based on their comprehensive, multidisciplinary knowledge and novel research proposals.
Nearly 40 faculty members participating in the proposal review and on-campus interviews from the Faculty of Arts & Sciences, Barnard College, Columbia University Medical Center, Zuckerman Institute, Mailman School of Public Health, Columbia Law School, and the Fu Foundation School of Engineering and Applied Science. The new Scholars will confirm at least two faculty mentors from different departments who will help to guide and support their independent research. The Scholars will also help to organize the PSSN Seminars in Society and Neuroscience series.
Meet our newest scholars: 
Valerio Amoretti
Valerio Amoretti completed his PhD in English and Comparative Literature at Columbia University in 2019. As a Presidential Scholar, Valerio will explore the neural basis for the role that literature and narrative play in enabling long-term psychic change and creativity. 
Proposal Title: The Creative Self: Autofiction, Psychoanalysis, and Neuroscience
Raphael Milliere
Raphael Milliere is a PhD candidate in the Department of Philosophy at the University of Oxford. As a Presidential Scholar, he will use virtual reality to investigate theoretical and empirical questions regarding spatial self-representation.
Proposal Title: The Self in Space: Spatial Content and Self-Representation in Philosophy and Neuroscience