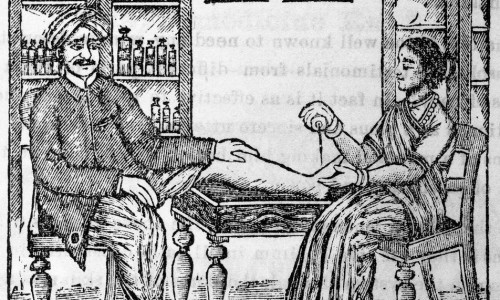 Led By
Marwa Elshakry, Associate Professor of History
Eugenia Lean, Associate Professor of History and East Asian Languages and Cultures and Director of the Weatherhead East Asian Institute
Kavita Sivaramakrishnan, Associate Professor of Sociomedical Sciences, Mailman School of Public Health
This research cluster engages in an interdisciplinary study of science in society that focuses on understudied places, peoples and periods. Whereas in the past the approach to the history of science in Asia or Africa has so far primarily been traced in reference to some abstract notion of "the West," the aim of this cluster is to explore a broader, more inclusive and interlinked history of science among regions or geographies.
By crossing traditional borders of periodization, we also hope to explore chronologies or periods of history that have so far been studied separately through a pre-colonial, colonial, or post-colonial or even nationalist lens. We take a broad view of "global histories of science," from the role of minor geographies in the material, social and intellectual networks of science in the recent to far past to the work of science policies around the globe today. This cluster brings together scholars from Columbia's Arts and Sciences departments (including history, East Asian Languages and Cultures, Middle Eastern, South Asian, and African Studies, the Institute of Comparative Literature and Society, and Anthropology), the School of International Policy and Affairs (SIPA), the Mailman School of Public Health, and from regional institutes including the Weatherhead East Asian Institute (WEAI), the South Asian Institute and the Middle East Institute.
Global Histories of Science Cluster Events:
Event time is displayed in your time zone.
There are no events to show with the selected date.
There are no events to show.
See current events