A Return to Campus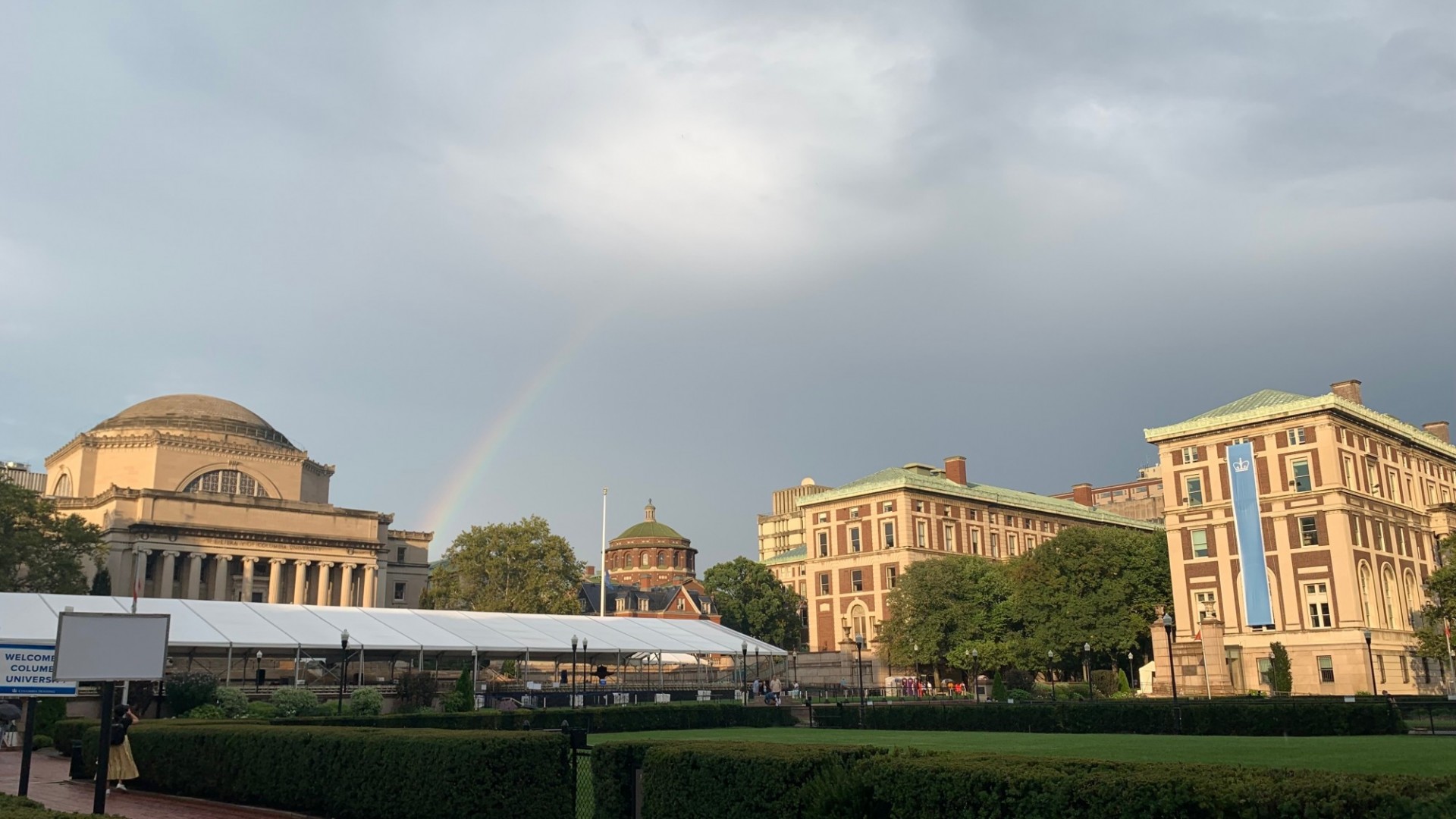 After nearly 18 months of working, teaching, and learning remotely, we've begun our transition back to campus. Our staff have dusted off their desks, donned their masks, and eagerly anticipate the return of students, faculty, and scholars for the 2021-22 academic year. We have a busy fall event schedule ahead of us, and all of our public event series will either be held online or will have a virtual option. Be sure to RSVP, and we hope to see you on Zoom!
Climate and Society Series
In celebration of the first cohort of students at the Columbia Climate School, this series showcases the work of leading scholars and Columbia researchers on climate, environment, sustainability and their social and cultural dimensions. All events take place from 5:30-7PM ET.
Events
Co-Sponsors: Center for Science and Society, Columbia Climate School, Dean of Humanities, Earth Institute, Lamont-Doherty Earth Observatory, and the Climate and Society MA Program

New York History of Science Series
Now in its seventh year, the New York History of Science Lecture Series provides a monthly platform for the New York community to hear distinguished scholars present new research in the history of science, medicine, or technology. All events take place from 6-7:30PM ET. 
Events
Co-Sponsors: Center for Science and Society, University Seminars at Columbia University, Columbia University in the City of New York, NYU Gallatin School of Individualized Study, Graduate Center, City University of New York, New York Academy of Medicine, New York Academy of Sciences
Seminars in Society and Neuroscience Series
The Presidential Scholars in Society and Neuroscience program organizes an annual public series on interdisciplinary mind and brain research. The Seminars bring together experts from neuroscience and other disciplines from natural and social sciences, arts, and humanities. Events typically take place from 4-5:30PM ET.
Events