Our Commitment to Anti-Racism and Inclusion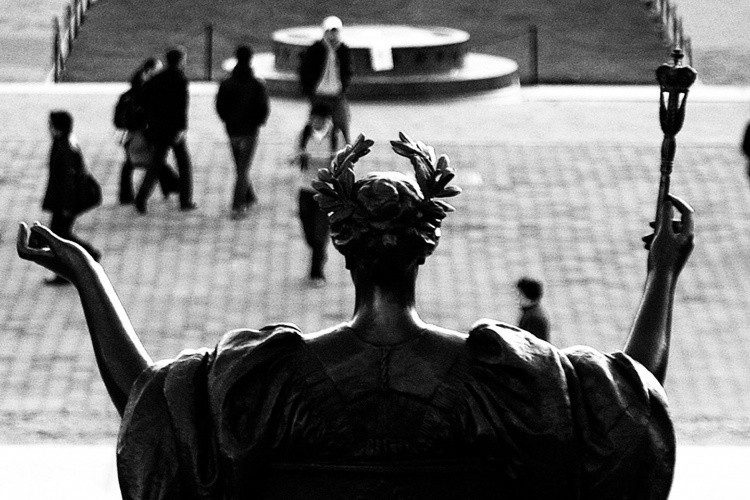 Our Commitment
Last summer, the Center made a statement on its commitment against systemic racism, police violence, and injustice. The past year has been tumultuous, further illuminating long-standing injustices woven into the fabric of many aspects of society and especially in academia. These have been made more evident by inequalities exposed by COVID-19; a rise in anti-Black and anti-Asian racism and xenophobia, including acts of hate and violence; and the perpetuation of bigotry and other, often interlocking, forms of oppression.
Over the past year, the Center's staff has met regularly to reflect on our own unconscious bias, evaluate gaps in our knowledge, analyze areas where we have the potential to enact change, and plan the actions we will take to move forward. We continue to grapple with how the Center is complicit in maintaining inequitable structures of power inside and outside of academia. This is an ongoing project. Thus far, we have identified ways to leverage our collective expertise to focus on how we can more actively combat systemic racism and other forms of marginalization in academia and more specifically our unit, so that we might cultivate an environment of belonging. 
Our Plan
Our Center brings together academic and public communities and engages them in collaboration and discussion about the interconnected relationship between science and society. Keeping the Center's mission in mind, we have carefully selected interventions within our purview that can make an immediate and lasting impact. This includes the activities we organize and support, the grants we award, the scholars we recruit to conduct research, teach, and train others, and the ways we communicate, including whose voices we highlight. We are restructuring how the Center facilitates its programming and activities by prioritizing and fostering diverse voices and audiences. This means ensuring participants with different viewpoints and experiences are represented, redefining what constitutes expertise by reaching outside of traditional academic networks, and expanding financial and administrative support for potential participants to include child/family care support. We have also highlighted barriers for audiences which we will work to reduce through changes in (but not limited to) venue selection, accessibility/language accommodations, and program timing and format.
As part of our commitment to creating more equitable and inclusive policies, systems, and spaces, we have summarized our key areas and priorities on our Diversity, Equity, Inclusion, and Anti-Racism page. Sections will be regularly updated as we continue to evaluate, edit, and revise our efforts. This type of work cannot be done in isolation. Therefore, we welcome and encourage criticism and feedback from scholars, students, members of the University community, outside partners, and the general public.