Enhancing the Online Classroom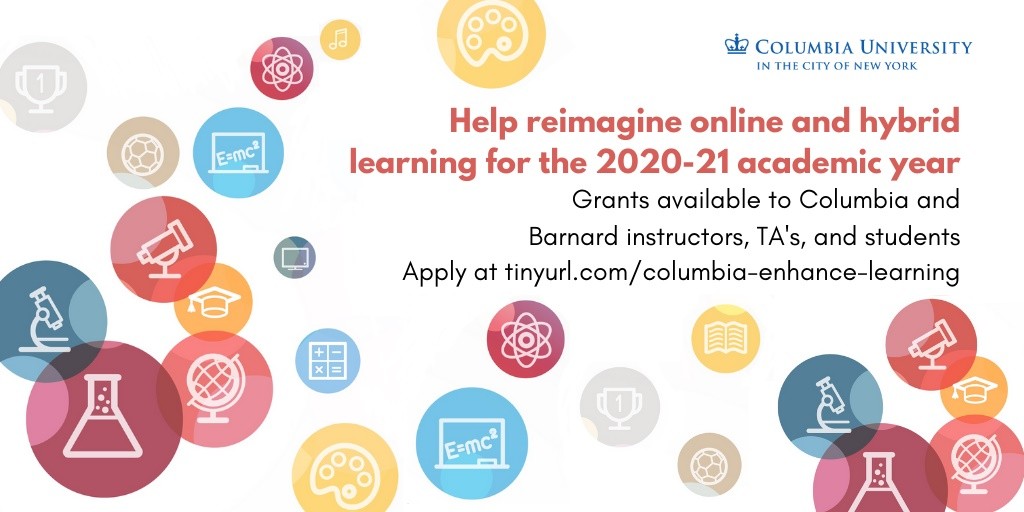 After a quiet summer, the first week of classes at Columbia University is typically a jolt of energy. Students fill the halls again, faculty stop by to share stories of their summer research and travel, and the line for coffee at the cafe downstairs gets a lot longer. We put away our summer projects and dive headfirst into the busy semester.
This fall will be different, but it is also a chance to innovate and experiment. The Center for Science and Society has been catching up with faculty and researchers over virtual coffee hours and we've been brainstorming new ways to connect with returning students, welcome new members, and support distanced efforts to build our community. With these goals in mind, we have partnered with our fellow interdisciplinary centers and institutes in an Initiative to Enhance Remote Learning and Teaching at Columbia University.  
Eight centers and institutes have come together in this Initiative to award funding to innovative projects that aim to improve online learning and provide a more interactive experience for both students and instructors during the 2020-2021 year. Proposals are open to undergraduate and graduate students, faculty, and researchers who are taking, teaching, or participating in hybrid or online courses this year. Possible activities may include hosting a special event, forming a discussion group or club, creating at-home activities, or inviting guest speakers, but all creative ideas are welcome. Priority will be given to projects that align with the missions of the sponsoring centers and institutes. We hope this opportunity gives students the chance to take charge of their education and provides instructors with funding for activities that would not be supported elsewhere at the University. The rolling deadline allows applicants to submit proposals for mini-courses and semester-long courses throughout the year.
We reached out to the leadership of the Center for Science and Society and the Institute for the Study of Human Rights to share why they are participating in this Initiative and what type of projects they hope to support. "Foremost, we hope [students and faculty] will feel assisted in what will be a strange and difficult year of remote learning," says Pamela Smith, founding director of the Center for Science and Society. "We are certain they will come up with innovative methods for remote learning, and we hope to learn from them. We hope, too, that they are not afraid to experiment in their pedagogy and value this opportunity for ad hoc improvisation." Kristina Eberbach, deputy director of the Institute for the Study of Human Rights, echoes this sentiment, "We hope to foster excellent and creative approaches to human rights teaching and learning; support colleagues engaged in...education, research and capacity-building; and strengthen the human rights community at Columbia University."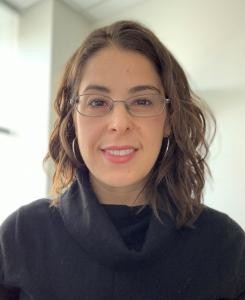 Together, the eight participating centers and institutes represent different corners and campuses at the University. Many do not offer courses directly and are often seen as faculty-facing with an emphasis on research; however, they can play an important role in driving curriculum change. As Smith describes, "Centers and institutes are where interdisciplinary work is concentrated at Columbia, and this is extremely important to today's students. Some of the most important skills required include the ability to synthesize multiple perspectives and to communicate with colleagues from different fields." As hubs of interdisciplinary communication and outreach, they are uniquely situated to help students challenge themselves and the status quo inside and outside the classroom. 
For more information about the Center and Institute Initiative to Enhance Remote Learning and Teaching, please visit our call for applications. Grants are available from: 
Center for Science and Society
Two grants have already been awarded. To learn more, please visit the grant overview page.