Community-Driven Climate Research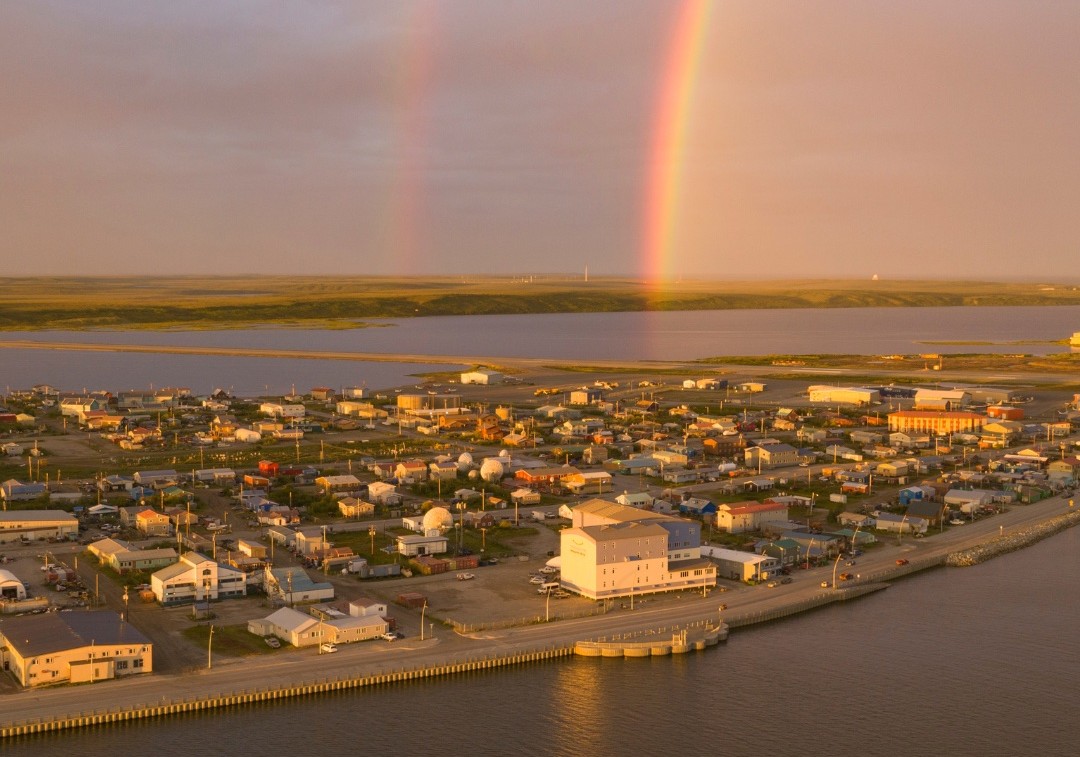 As the nation's first school of its kind, the Columbia Climate School has been working to support innovative interdisciplinary collaborations and new approaches to climate research and teaching. Its Earth Networks are a reflection of these values. These working groups bring together professors, researchers, and students from different fields to exchange and advance knowledge around a specific climate theme. Some Earth Networks have focused on environmental justice, equitable food systems, and sustainability communications. Last semester, affiliates of the Center for Science and Society (CSS) launched a new Earth Network on community-driven co-production of knowledge for climate research, outreach, and advocacy, led by Ajit Subramaniam (an oceanographer) and Pamela Smith (a historian of science and founding director of the Center).
The Earth Network describes co-production of knowledge as a deep collaboration between those with institutional expertise and resources (both scientific and policy oriented) and the communities that have lived experience within the environment and understand its intricacies and challenges, as well as the priorities of their members. This approach may be particularly relevant when confronting climate change, a massive obstacle that is both the cause and effect of many localized cultural, political, and environmental realities that communities now face. Marginalized groups shoulder the brunt of climate change upheaval, but their priorities and insights are often not even solicited or considered before the research is well underway. In opposition to this norm, many co-production approaches are initiated by local residents or are developed in partnership with community organizations before the start of the project. One example: Ikaaġvik Sikukun, a research project addressing sea ice retreat in Kotzebue, Alaska. Research questions, data collection, and solutions are all driven by the Indigenous community's needs, interests, and knowledge of living on and caring for the land. 
The Earth Network in Community-Driven Co-Production for Interdisciplinary Climate Research, Outreach, and Advocacy is open to Columbia students, postdocs, and other researchers already working with community members on climate related projects, or those who are interested in learning more. Monthly Network meetings give members a chance to connect by sharing their own experiences with and questions about co-production. During the first monthly meeting of 2023, CSS postdocs Hadeel Assali and Lydia Gibson gave an overview of their current work. Structured as a conversational lunch rather than a formal lecture, the meeting allowed for Assali and Gibson to speak about their projects with opportunities for questions and group discussion.
Assali detailed her work teaching the Seminar in Race, Climate Change, and Environmental Justice which was originally developed by Earth science graduate students. This course, which largely focuses theoretically on decolonizing the Earth sciences, also has a practical element, which this semester is a collaboration with community organizers and scholars in New Orleans on a beach restoration project. Lincoln Beach had been a segregated Black swimming area and beach during the Jim Crow period and eventually fell into disrepair after desegregation. It was given a second life during the COVID-19 pandemic as people in the neighboring Black communities of New Orleans East longed for outdoor space and began a clean-up campaign. Assali's seminar is assisting The Black School in New Orleans to design and construct an educational mobile art exhibit that will first be displayed in a local community center then relocated to the beach. The second phase of the project is a beach trail restoration.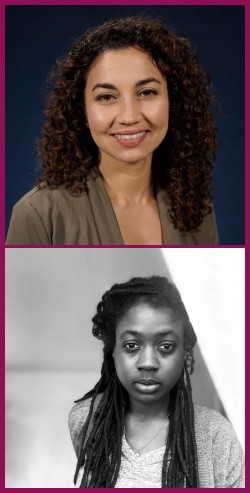 Speaking with other members of the Network, Assali pinpointed the current challenges with these initiatives - be they diversity, equity, and inclusion or co-production projects. Institutional constraints - whether through funding limitations or through other bureaucratic structures and policies - limit the possibilities for more structural changes to address systemic problems. In its study of these systemic problems, the class discovered that many funding opportunities were narrowly focused and did not support interdisciplinary collaborative projects. This made it challenging to adequately compensate community partners - or even to recognize them as equal experts. In the sciences, projects that work hand in hand with community members are often considered to be purely "outreach" (vs research), and there aren't always easy ways to designate and support local organizations and advocacy groups as research partners. While the seminar helps students understand how these challenges are remnants of ongoing colonial legacies, Assali says it will take a bigger commitment from the leadership of institutions like Columbia University for the broader systemic changes that environmental justice requires.
Gibson spoke about her work with a Jamaican Maroon community, the descendants of escaped African and Taino enslaved peoples who lived in the inland forest and evaded British colonial rule. With a nearly impenetrable rainforest surrounding the village, Gibson and her community colleagues engage in community mapping as a form of political resistance.
Her experience illustrated how colonialism and co-production can become intertwined, that the concept of co-production, within the academy laden with multiple forms of violence, needs to be interrogated. She also highlighted that it can be dangerous for academia as a whole to view it as an innovative or new practice, when knowledge has always been co-produced (often without any credit given to the work of the local or indigenous people of the region being studied). Co-production is currently popular in academia, but being unable to recognize and account for this history and the lasting effects of colonialism on communities, systems, and institutions can doom scientists to rebuild the same inequitable and exploitative structures.
Future Network plans include hosting seminars, workshops, and organizing a conference on co-production methods next year with the support of a grant from Columbia's Institute for Social and Economic Research and Policy. The Network will also fund new climate related co-production projects, with a special emphasis on research and advocacy collaborations between students and local communities. A call for proposals will be released later this spring. These activities and conversations will culminate in a best practices document for ethical co-production projects. Working with the Network's co-directors and other affiliated researchers and community collaborators, Gibson and fellow CSS postdoctoral scholar Michael Petriello will develop guidelines to help other groups tackle pressing climate-related projects and mobilize more communities to enact and advocate for change.  
If you are interested in joining the conversation or the work of the Community-Driven Co-Production Earth Network, email [email protected] for more information.