Center for Science and Society Announces Two New Clusters
The Center for Science and Society is pleased to announce two new Clusters: the Research Cluster on Curiosity and the Research Cluster in the Historical Study of Race, Inequality, and Health. They will join the existing five Research Clusters housed at the Center.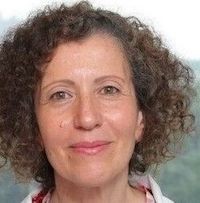 The Research Cluster on Curiosity takes an interdisciplinary approach to examine the nature, mechanisms and societal implications of curiosity. 
Curiosity - our intrinsic desire to know - is a fundamental but little understood human motive. The most baffling and important aspect of curiosity is its apparent lack of motivation. A curious person may exert considerable effort, money and time to learn and understand even, and perhaps especially when their inquiries have no obvious purpose. It is precisely its undirected nature that gives curiosity its extraordinary power. Throughout human history, our willingness to ask questions led us to tremendous discoveries that transformed the course of human civilization.
Despite its crucial importance for topics ranging from brain and behavior to the organization of societies, the mechanisms of curiosity are relatively poorly understood.
This Cluster is led by Jacqueline Gottlieb, Professor of Neuroscience.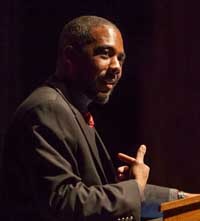 The Research Cluster supports:
The Legal Action Center's No Health=No Justice campaign as the academic institutional partner. No Health=No Justice is a multistate advocacy and organizing campaign to ground decarceration efforts in ensuring that people are no longer prosecuted and criminalized for their health needs, but are instead provided with real access to care.
Publications in the Columbia University Press series in Race, Inequality, and Health, which offers titles that regard race as a structuring force in social life, a basis for discrimination and structural inequality, a social reality, and a foundation for reactionary or affirmative group politics.
Ongoing research in the "Harm Reduction in Black: Race, Recovery, and Social Justice, 1980-2020" program. Activities will include meetings with the Black Harm Reduction Working Group and creating an online repository of historical documents, images, oral histories, recordings, and interpretive essays pertaining to race, drug policy, addiction recovery, and harm reduction.
The continuation of PDIS: People Doing Interesting Stuff podcast, an interview show featuring people who work in harm reduction, public health, and social justice.
This Cluster is led by Samuel K. Roberts, Associate Professor of History and of Sociomedical Sciences.
Please join us in welcoming these new Clusters!